As an Amazon affiliate, and affiliate with other businesses, I earn from qualifying purchases.
This Perfectly Perfect Buttercream is Creamy, Smooth, Buttery, Rich and the perfect addition to any baked Good. You've never had anything like it.
Jump to Recipe
I never knew I liked buttercream until I took the time to experiment with different types. Once I realized that there was a world beyond American Buttercream my heart soared! This Perfectly Perfect Vanilla Buttercream combines all of the things I love about Swiss Meringue Buttercream but pulls a little bit of the sweetness and stability that we Americans are used to from American Buttercream. It's the perfect combination. And it's absolutely my claim to fame! It's what keeps people coming back… It's THAT good!
There are plenty of things you can take a shortcut on when it comes to baked goods, but Frosting… it's not one of them. Store bought frosting, or a terrible recipe can ruin the perfect cake or homemade cookies. Whereas a high quality buttercream elevates your cake or cookies.
When I took the time to make a Meringue Based Buttercream years ago, I was fascinated with how silky it was. Such a difference from the gritty texture you often find with American Buttercream, not that there aren't decent recipes out there! But I honestly thought it was just a little bit too Buttery. Maybe just not what I was used to, perhaps. Much better than American Buttercream, but definitely not quite what I wanted ALL the time.
So I started thinking of ways I could have the best of both worlds. I wanted something that would TONE DOWN the sweetness of American Buttercream, but also offer a bit of the stability that you get from it. I also needed something with the silky, rich beauty from the Meringue. It took me about a year to lock down the right consistency, but I can tell you that I have yet to find a better Vanilla Buttercream recipe… This Perfectly Perfect Vanilla Buttercream will tickle your taste buds, and you'll want to eat it by the spoonful!
So lets get started!
Unwrap and cut all the butter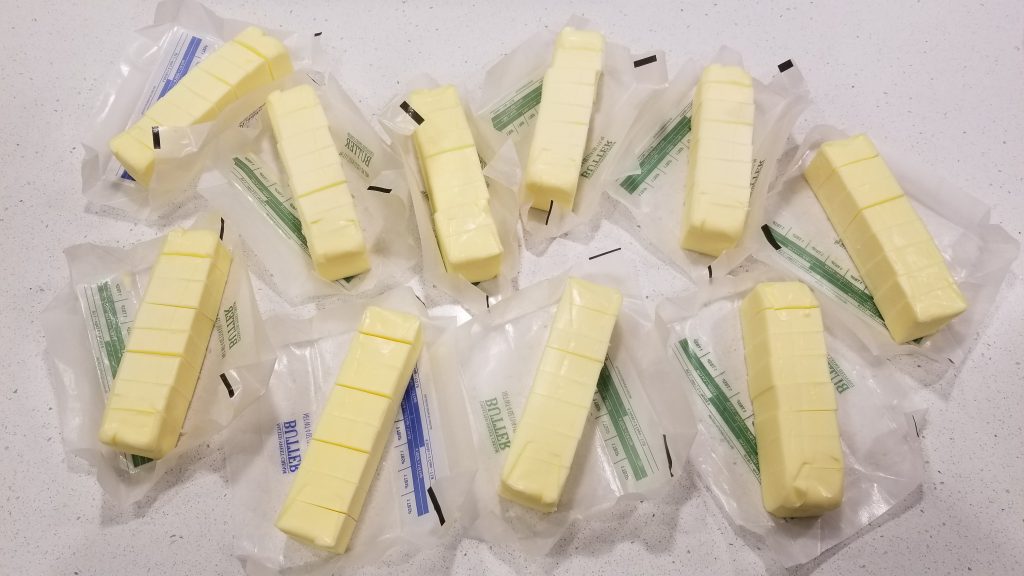 make Your Meringue
Combine egg whites with sugar
Bring a few inches of water to a simmer in a pot
Continuously stir the egg whites and sugar over the pot of water until the mixture reaches 160 degrees Fahrenheit, or until the sugar is completely dissolved
Using the Whisk attachment, Whip the mixture on high until stiff peaks form and the mixture comes down to room temperature
Add your butter
Add Your Powdered Sugar & extracts
stir out the excess air bubbles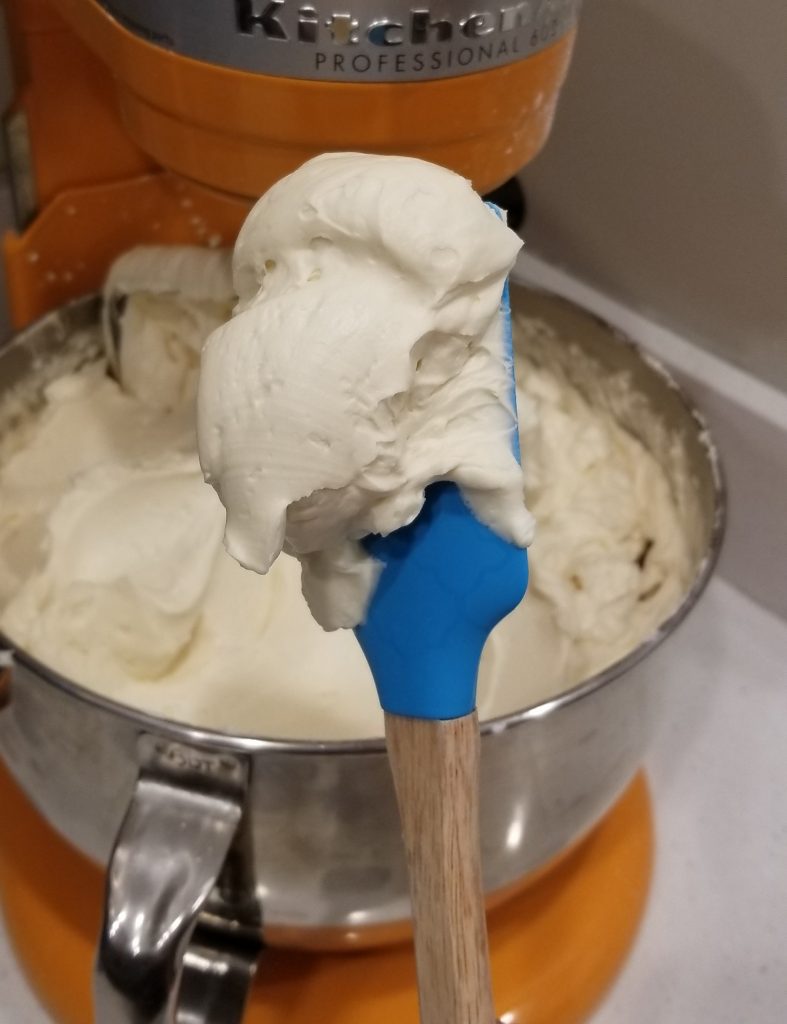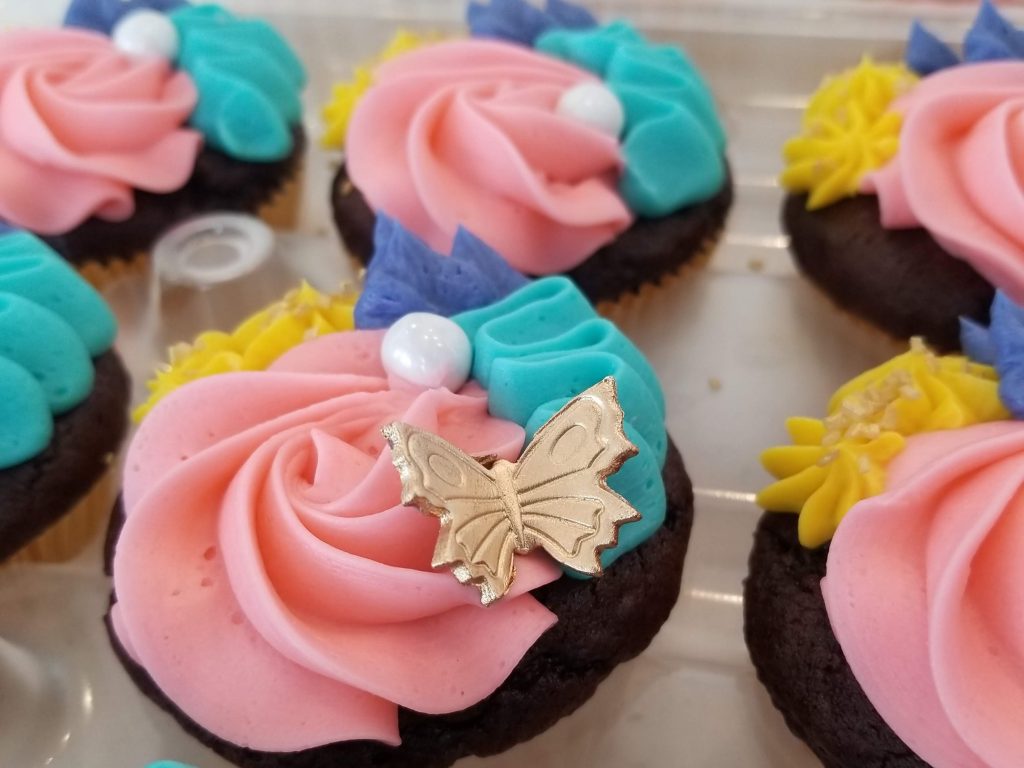 Tips For Success
Make Sure the bowl to your Stand Mixer is Free of any grease. Wipe the bowl and the whip attachment down with lemon juice or vinegar.
Add butter SLOWLY.
When it looks curdled, KEEP WHIPPING!!
Use Pure Extracts. This is a high quality buttercream, if you use imitation flavors, it will cheapen it. I love a good Mexican Vanilla.
Always use LARGE EGGS.
When Coloring, use Gel Food Colors. DO NOT use liquid food color.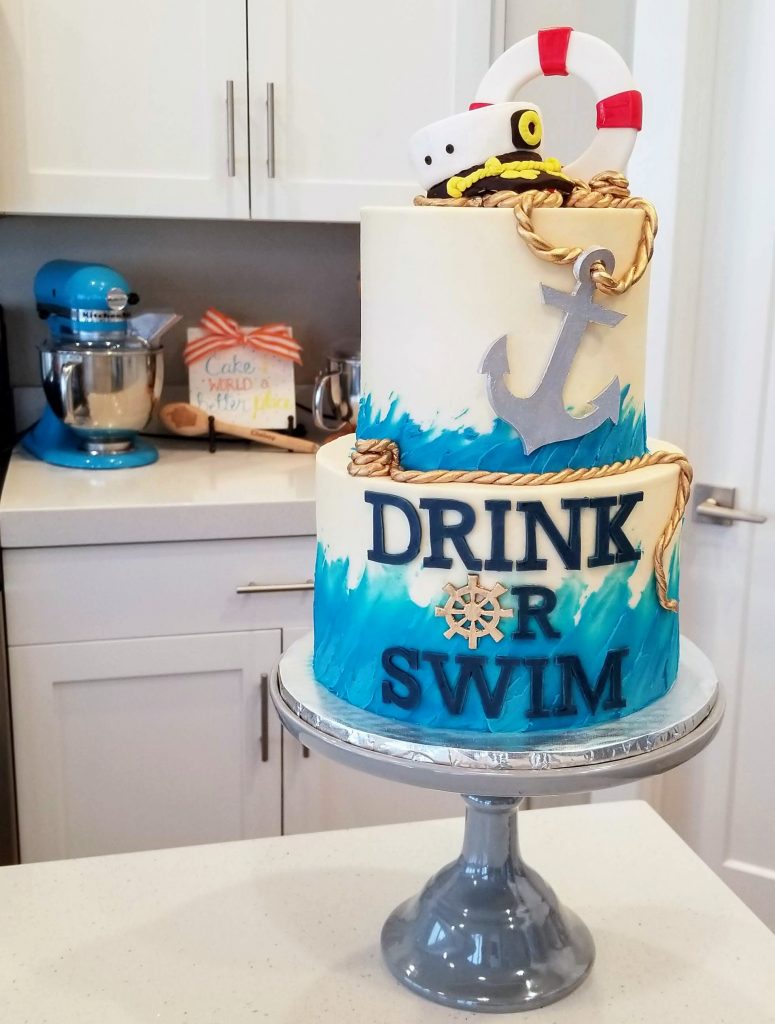 Why should I spend the Extra Time to make this?
Tastes soooo much better than American Buttercream
Makes creating a flawless cake EASY because it is so amazingly workable
Smooths like a dream
Easy To Pipe
It'll be the talk of the party!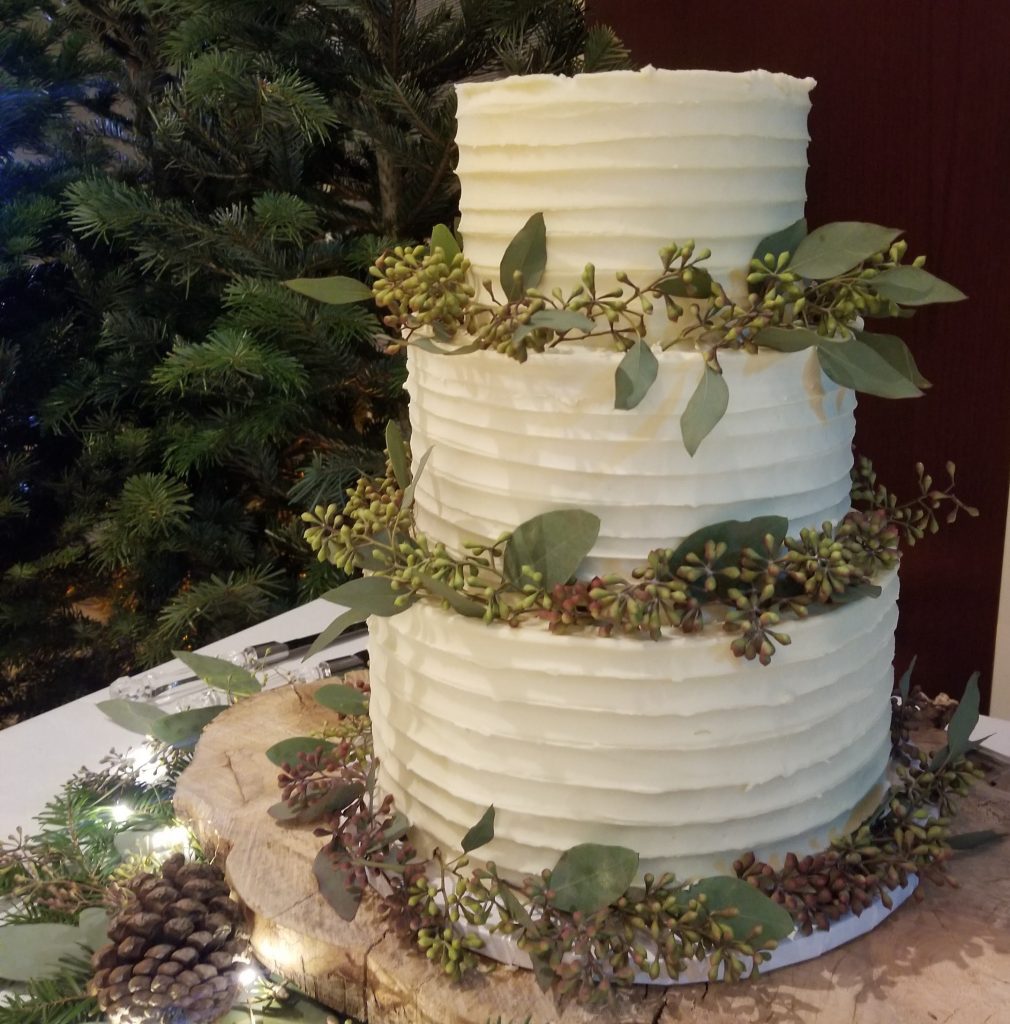 Combine this Perfectly Perfect Vanilla Buttercream with my Easy One Bowl Vanilla Cake and you'll be overwhelmed by all of the compliments at the birthday party. Or use it to fill my Easy Red Velvet Sandwich Cookies! It's so unbelievably versatile.
How Long will it last and How do you store it?
This recipe makes a big batch. It will easily cover 2- 8″ Cakes. You can definitely half the recipe if you'd like, but it also FREEZES LIKE A DREAM!!! So I personally always make a big batch, because it doesn't take much more time. You can leave it on the counter for up to 2 days, or it will keep in the Fridge for Up to a week, or you can Freeze it for 6 months or more!
If you freeze this Perfectly Perfect Vanilla Buttercream, just take it out of the freezer the night before you want to use it and leave it on the counter to thaw. Then re-whip it and you are all set!
I'd love to hear what you think! Try it and let me know in the comment section below!
Happy Decorating! -Chels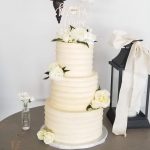 Print Recipe
Perfectly Perfect Vanilla Buttercream
Creamy, Silky, Perfectly Balanced All Butter Buttercream
Ingredients
10

Large

Egg Whites

2 1/2

Cups

Sugar

6

4 oz Sticks

Unsalted Butter

4

4 oz Sticks

Salted Butter

1 1/2

Tbsp

Vanilla Extract

1/2

Tbsp

Almond Extract

2

lbs

Powdered Sugar
Instructions
Cut Butter into Tablespoon slices and set aside. Wipe the bowl and whisk attachment of your stand mixer with lemon juice or a little bit of distilled vinegar to remove any traces of grease. Separate Egg whites from egg yolks. Place the whites into the bowl of your stand mixer. Add Sugar and whisk together. Heat a couple of inches of water in a pan on the stove until simmering. Place the bowl of your stand mixer onto the saucepan and whisk continually until the sugar mixture reaches 160° or until the sugar is dissolved and the mixture is hot.

Remove the bowl from the pan of water and put onto the mixer with the whisk attachment. Mix on high until stiff peaks form and the bowl of the mixture is room temperature. Start adding the butter one tablespoon at a time. After adding 8-16 tablespoons, switch to the paddle attachment, scrape down the sides of the bowl, and continue mixing on medium high speed while you add the rest of the butter. Then mix on high for 2 minutes.

Turn the mixer to low and add the powdered sugar slowly until completely incorporated. Add Vanilla and Almond extracts. Whip again on high for 2 minutes more. Scrape down the sides and mix again. Switch speed to stir and mix for 10 minutes to remove big air bubbles.
Notes
Large Eggs & Real Butter are a must.
If you prefer not to use Almond extract, just increase the Vanilla to 2 Tbsp and omit the Almond.