As an Amazon affiliate, and affiliate with other businesses, I earn from qualifying purchases.
how to decorate a beautiful sheet cake that is easy to gift to a friend or neighbor, on a short time frame!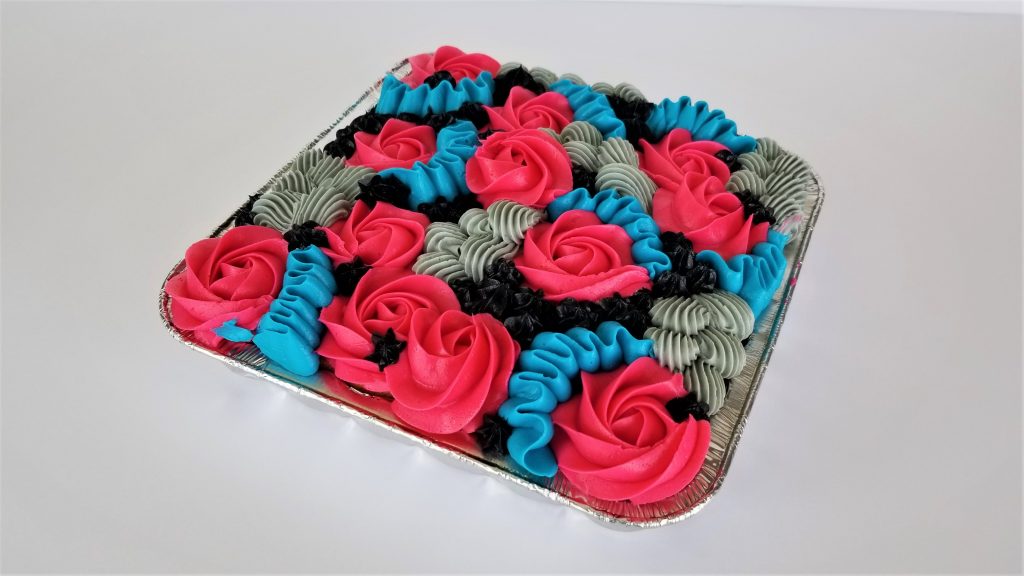 Remember the days when you baked a cake in a pan, and then frosted it and ate it by the slice right out of the pan? What if I told you that it's actually "trending" to do that now? And if I told you that you could Decorate a Sheet Cake in 5 minutes, and have it look stunning? What if I told you that you don't even need to worry about getting the pan back?! Yeah, you're right…. sounds AWESOME!!!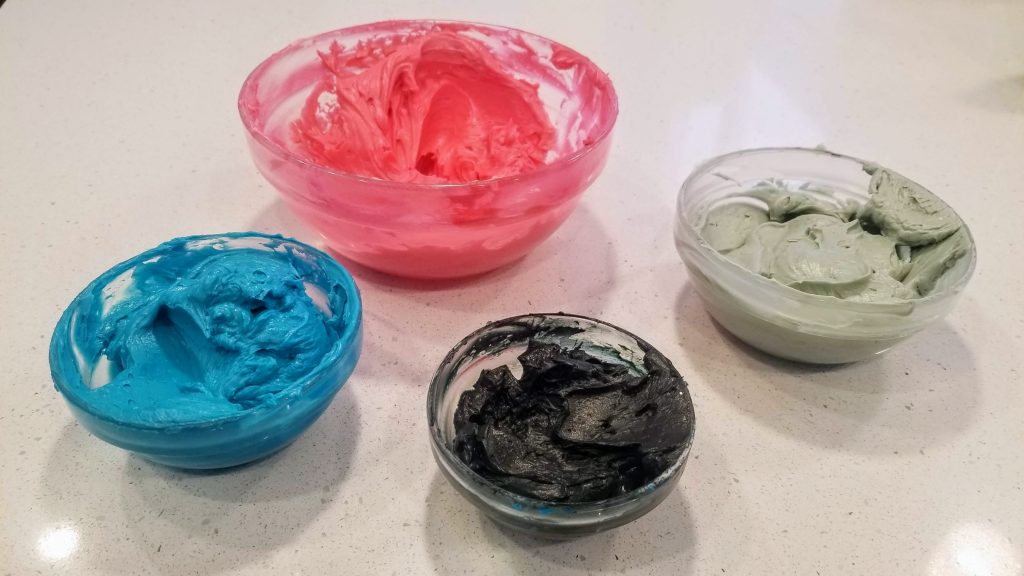 I am currently in the process of getting my house ready to sell, so for the past 4 weeks my custom order business has been shut down. Just don't have time. But that first weekend, I couldn't clean and pack anymore! I was so tired of it, and more importantly, I REALLY missed baking! I love baking. (Hmm… shocker!) The thing is, I was really burned out when I shut down, so I was looking forward to a break.
As it turns out, I couldn't even make it a week without baking up a storm… in 24 hours I made 4 different kinds of cookies and homemade pretzels…. because apparently I have this overwhelming desire to stand in front of an oven! My family did NOT complain!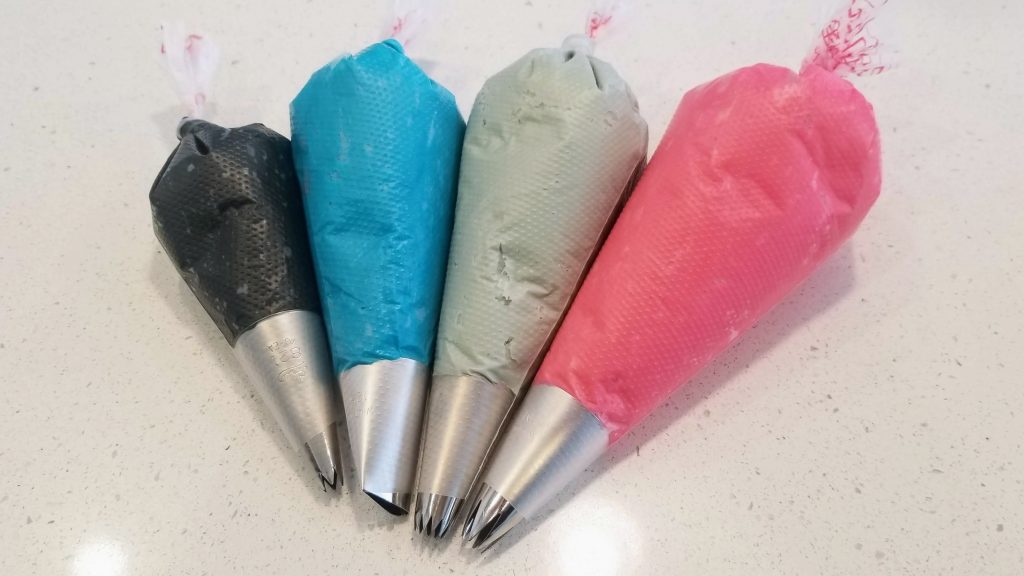 Baking can be easy but look stunning
Anyway, sometimes you just want to bake. And if you are ANYTHING like me, sometimes you want it to be something delicious and easy and not overwhelmingly complicated! And often you want to be able to share it.
Decorating a Sheet Cake is a great way to celebrate a birthday. Cheer up a friend. Make a family member feel loved. Comfort a grieving friend or coworker… It will look stunning, and time consuming but require minimal effort.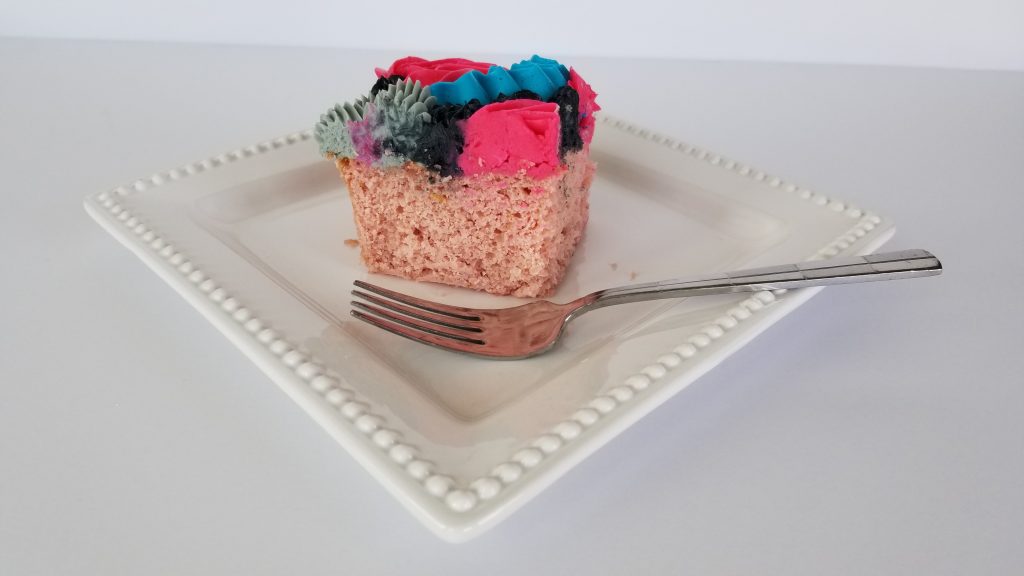 I found this cake tin at my local grocery store (it came in a 3 pack) and I just couldn't resist throwing together one of these trendy piped cakes. Of course making and baking a cake takes a bit of time, as does making the buttercream. But there are great ways to take some shortcuts…
My Perfectly Perfect Vanilla Buttercream makes a BIG batch. So I ALWAYS make the biggest load my mixer can handle. That way, I can freeze what I don't use for later.
For this cake, I grabbed a bag of buttercream out of the freezer the night before and placed it onto my counter to thaw. All I had to do was re-whip it, color, and bag it and I was all set to decorate.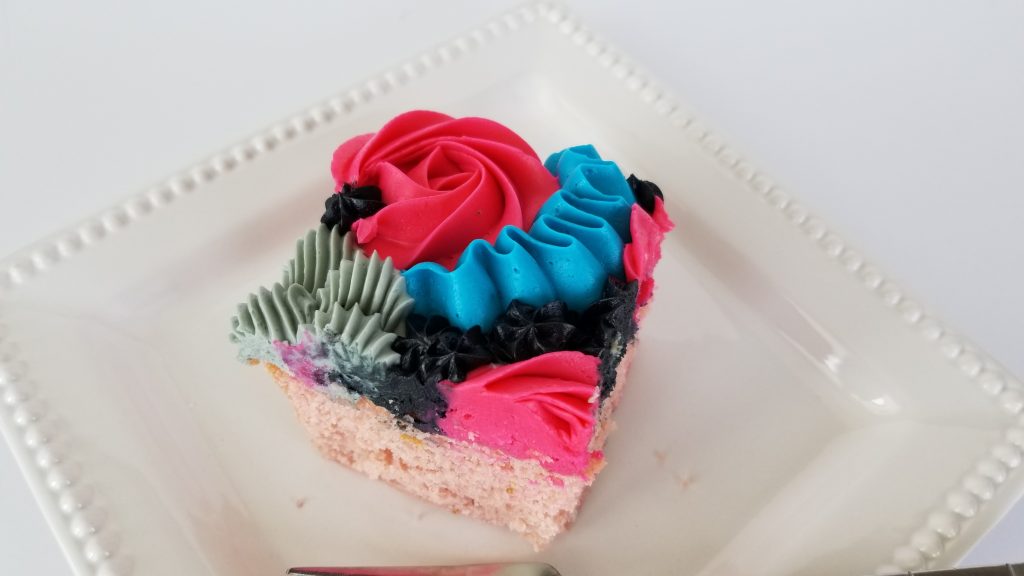 Throw it on my Easy One Bowl Vanilla Cake (which has a box base) and you are in for a fantastic treat without the added effort of making a cake from scratch!
If you want to save time, but don't have buttercream in your freezer, my Fluffy Cream Cheese Frosting comes together in a snap, and it pipes NEARLY as perfectly as my buttercream. It pairs great with my from scratch, Decadent Red Velvet Cake.
mix things up and try a new recipe
Using one of these tins is also a great way to send your neighbor an amazing poke cake! (Recipe for a knock your socks off Better than Sex Cake will be coming to the blog soon!) Who doesn't love an nice oooey gooey poke cake?! Until then, Barbara Bakes has a recipe for Turtle Poke Cake on her blog that sounds delightful! I'd just nix the chocolate frosting and use one that I've recommended above to decorate.
If you've got some of my recommended Decorating Tips and Gel Food Colors from my Must Have Cake Decorating Tools post, you're well on your way to Decorating a Sheet Cake with me… Just follow along with the How To Video below and decorate your own adorable gift cake. I used 4 Medium Tips (listed below), but you can use any of your favorite tips you have on hand.
How to: Decorate a beautiful sheet cake
one to practice, one to perfect
On a positive note, pretty much every cake recipe will make you 2 small gift cakes. Which is perfect if you have a family like mine that complains when 'all you do' is bake for others! This is a great way to bake something special for someone else, and have another just for your own family dessert!
Decorating a Sheet Cake with easy, yet stunning piping and pops of color will become a useful and fun skill that you can use time and time again. Mix up the colors, change up the flavors, add some holiday themed sprinkles… the possibilities for variety are endless. And bonus, it's a great way to practice your piping technique. Practice on your own, and perfect the one you'll give away!
Grab your food color and your piping bags and try it out!
-Chels