As an Amazon affiliate, and affiliate with other businesses, I earn from qualifying purchases.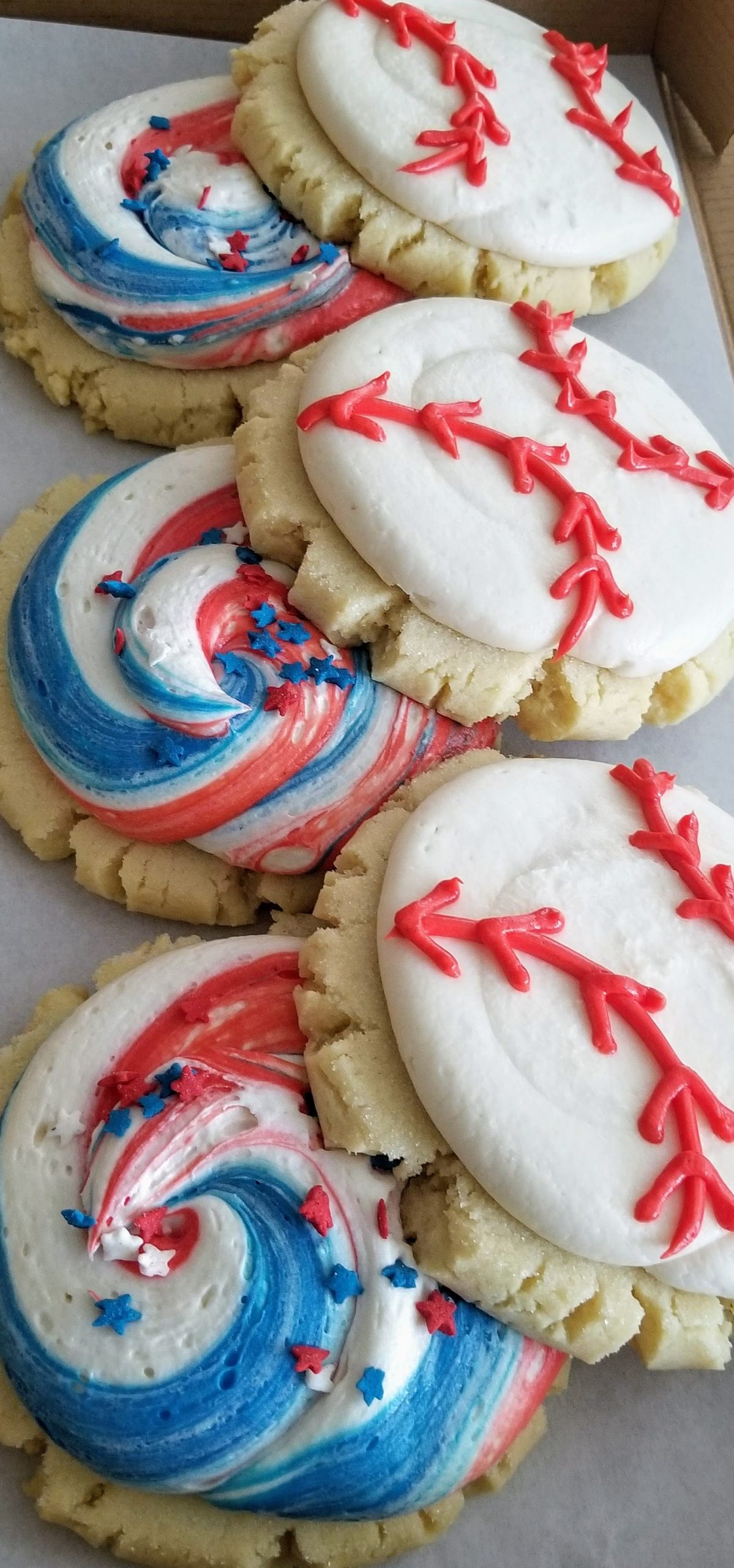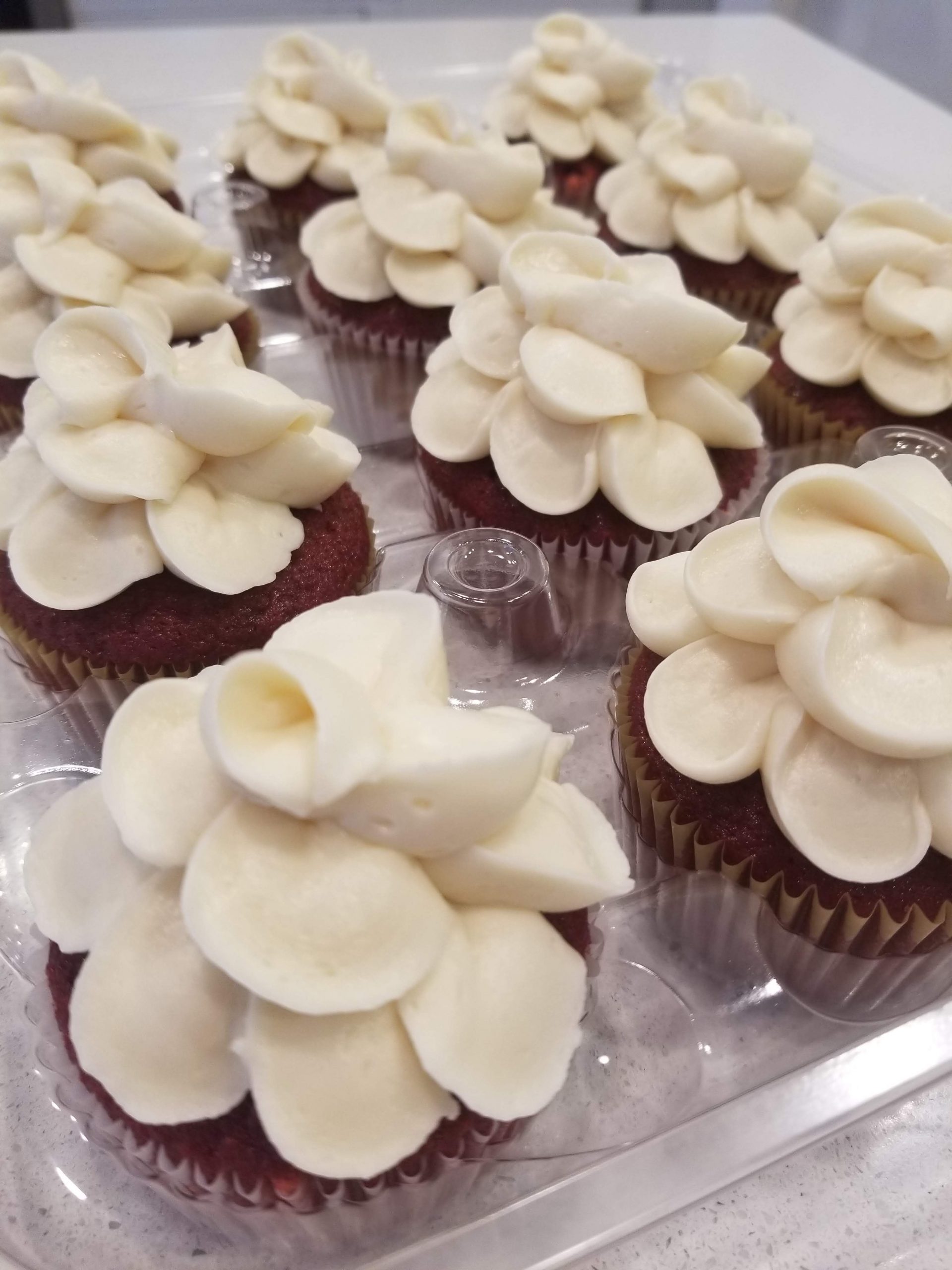 Versatile, Pipe-able, Creamy, Delightful, Fluffy Cream Cheese Frosting. You need this recipe for your frosting arsenal. It's lethal!

Jump to Recipe
You just can't go wrong with Fluffy Cream Cheese Frosting. It's so versatile. It's simple, comes together in minutes, and is always a crowd-pleaser. So many baked goods can be taken up a notch by piping this delicious and creamy frosting on top! I grew up with Cream Cheese frosting. You had two options for your birthday:
Cream Cheese Frosting or Chocolate Frosting.
Period.
We didn't do buttercream in our house. I didn't even know what buttercream was until I started venturing out on my own about 10 years ago. We definitely didn't do Ganache! But I never felt that I was missing out on much, because NO ONE makes Cream Cheese Frosting like this! I thought my family recipe was amazing, but I've made some updates to it along the way and I can personally tell you that this is one of my Go To Frostings!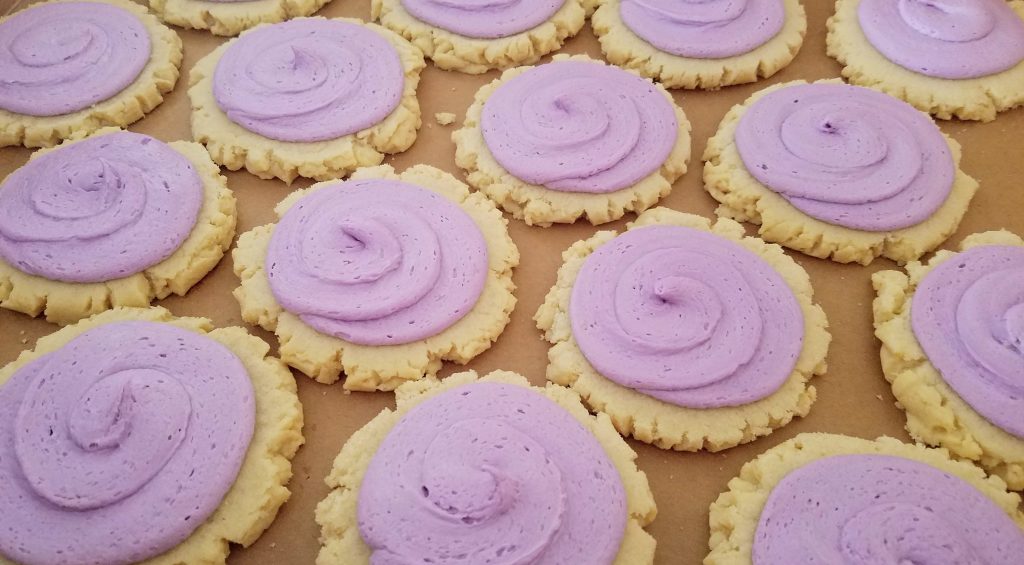 Fluffy Cream Cheese Frosting is the perfect addition for Sugar Cookies, Cupcakes, Cake, Cinnamon Rolls, or even just to slap on a Graham Cracker! If you want a special treat though, use it with these Easy Red Velvet Sandwich Cookies! Then they really shine!
One of the most valuable qualities about this frosting is it's pipe-ability! This Fluffy Cream Cheese Frosting has a smaller quantity of Cream Cheese than the typical Cream Cheese Frosting Recipes out there. The ratio of butter to cream cheese is 50%. This leaves you with a buttercream like quality and allows the frosting to hold it's shape. It also cuts down the tang from the cream cheese that some don't like. Which leads you to the crowd pleasing side of this recipe! I have had many people tell me over the years that they DON'T LIKE Cream Cheese Icing. But this frosting is the perfect balance of sweet and tang while also being super light and fluffy.
It also takes on color like a Champ! Use any brand of Gel Food Color, and this Fluffy Cream Cheese Frosting will Brighten up anyone's day. Make sure to save or print this recipe, because it will become one of your instant favorites. You can even sandwich these No Fail Chocolate Chip Cookies with it, but make sure to grab a BIG glass of milk cause they're going to be rich!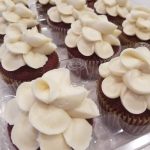 Print Recipe
Fluffy Cream Cheese Frosting
Delicious, Creamy, Pipe-able, Fluffy Cream Cheese Frosting
Ingredients
1

8 oz pkg

Cream Cheese, softened

1/2

Cup

Salted Butter, softened

1/2

Cup

Unsalted Butter, softened

2

lbs

Powdered Sugar

1

tsp

Mexican Vanilla

1/2

tsp

Almond Extract

3-5

Tbsp

Heavy Whipping Cream
Instructions
Whip butter and cream cheese together in the bowl of a stand mixer until light and fluffy. With mixer on stir, slowly add half of the powered sugar. Once combined, mix in vanilla and almond extracts and cream together. Slowly add the rest of the powdered sugar.

Once combined begin to thin frosting to desired consistency with the heavy whipping cream. Add a smaller amount of cream for a firm frosting (useful for piping) and a little more to lighten the frosting.

Whip on medium high speed for 3 to 5 minutes until the mixture is fluffy and light in color.

Store leftover frosting in an airtight container and place in the fridge for up to one week.
Notes
***If using as a filling for Sandwich cookies, half the recipe!***